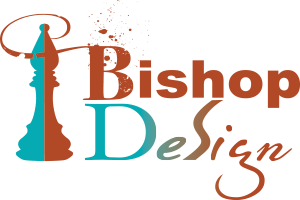 Creative • Fast • Easy To Work With
Print and Web Design
W
elcome to Bishop Design! I am a graphic designer, illustrator, and web developer over 20 years experience in print design, especially package design, logo design & branding, promotional (flyers and brochures), and educational signage. Starting out in advertising, years ago, I've also been heavily involved in tourist industry design as well as medical (including medical illustration, presentations, and publications).
Working in web design since the mid 90s, I added programming to my skill set by getting a recent AAS in Web Technologies, and while I can (and have!) program websites from scratch, I prefer working with WordPress to help my clients be empowered to take over their own sites. I've enjoyed setting up brochure style websites for small companies and getting them started maintaining their own sites, after training them in WordPress.
I have a wide variety of talents across the board, from concept to finished piece/site, and would love to discuss your project with you if I can help you out!
Skills
Print Design : Concept, layout, production, prepress
Web Design : UI, organization, design, programming
Illustration : Computer (vector & pixel), drawing, painting, collage
Copy Writing : Advertising, marketing, web page content, tourist
Technical Writing : Programming, research
Database Design : Relational SQL, Access
Management : Training, employee moral, office management
Programs
Adobe Creative Suite : InDesign, Illustrator, Photoshop, Acrobat Pro, Flash, After Effects, Dreamweaver
Other : Quark XPress, Freehand, Fontographer
Microsoft Office Suite : Word, Excel, Powerpoint, Access
Languages
Programming : HTML, CSS, PHP, Javascript, SQL
Natural : English, German, French
Some Examples of Recent Work