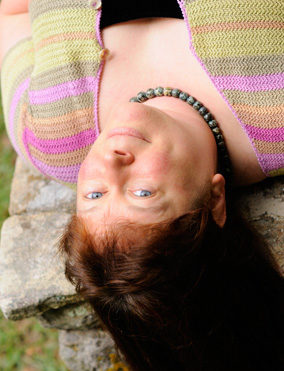 Paula Bishop, Graphic Designer
My name is Paula Bishop, and I've been a graphic designer professionally for over twenty years now. Creative, versatile, enthusiastic and quick to come up with ideas and implement them, I enjoy a challenge, and derive a lot of satisfaction from successfully giving people what they want. Having majored in Graphic Design & Illustration with a BA in Art from Georgia State University, I can do both traditional art forms as well as computer graphic illustrations and design. I also recently graduated with an AAS in Web Technologies, which focused on web development, programming languages and concepts, including designing for mobile and working with databases.
I have designed a bit of everything, and usually have an intuitive grasp of what clients are looking for, which helps me come up with design solutions quickly. My main love is print design, but I design for web, also, as well as some multimedia interactive and animation. I design logos, business cards, brochures & rack cards, postcards, ads, hang tags, banners, posters, booth graphics, interactive Powerpoint presentations, packaging, magazines, calendars, menus, books–you name it!
For a free first hour consultation, contact me by phone at 828.337.5739 or email me at paula@paulabishopdesign.com. I would love to discuss your project with you! After discussing a project, I can give you an accurate estimate of how much it will cost to get the job done. If the quote is acceptable, I then take all the elements of the projects that I need and brainstorm to come up with several different options to present and take it from there. I usually work informally, not requiring a contract unless the customer does, and asking to be paid at the completion of the job (unless it's a really big or ongoing project, for which I would usually bill invoices as we go).
My joy in design is making things beautiful.