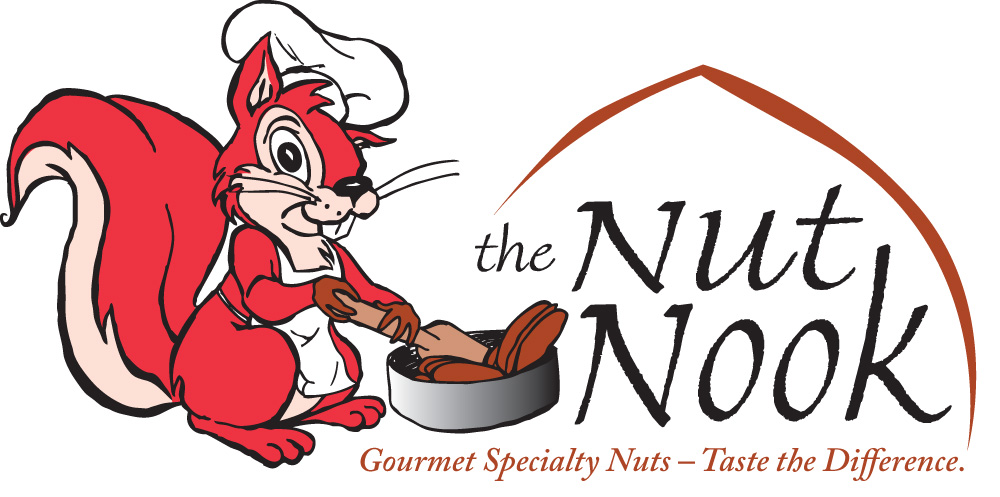 Project Description
Ginny Levi makes candied nuts and sells them at fairs and markets them as gifts, and she wanted a logo that was fun, and that would appeal to families of veterans. Her main focus is candied pecans, so we thought a stylized squirrel would work well, and I had this vision, when we first got together and brainstormed, of a squirrel wearing an apron and chef's hat, stirring pecans in a pot. She sent me the picture below as a reference as to how she looked when making pecans at fairs, and I collected pictures of squirrels, and started sketching. The arch shape is supposed to represent both the shape of a nut and a nook/archway.
Project Details
Client Ginny Levi, The Nut Nook
Tasks Design logo, design business card, design labels
Website www.nutnook.com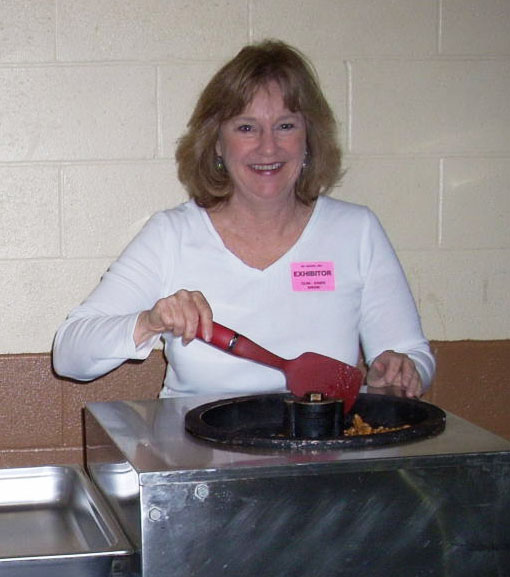 Ginny Levi, toasting pecans at a fair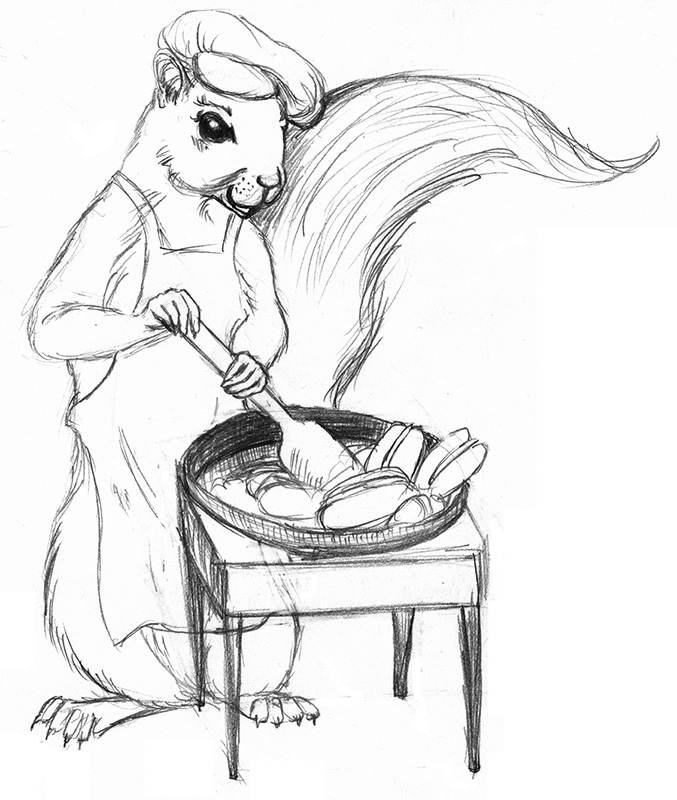 My original sketch, showing a squirrel in an apron and chef's hat, toasting pecans. Ginny liked the concept, but wanted a more "cartoony" squirrel, thinking this one was too realistic.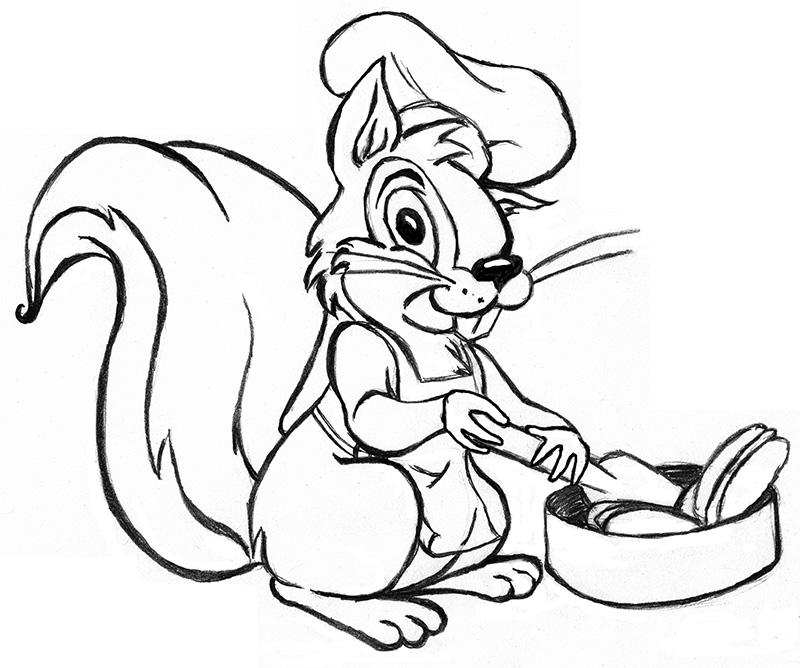 A subsequent sketch, going full cartoon character, friendly and approachable. Ginny loved it.
Once had a winning sketch, I scanned it and cleaned it up a bit in Photoshop before tracing it in Illustrator and adding text to it. I also designed a business card and several labels for the Nut Nook, shown in the gallery below.
Project Gallery
Click the images below to see larger