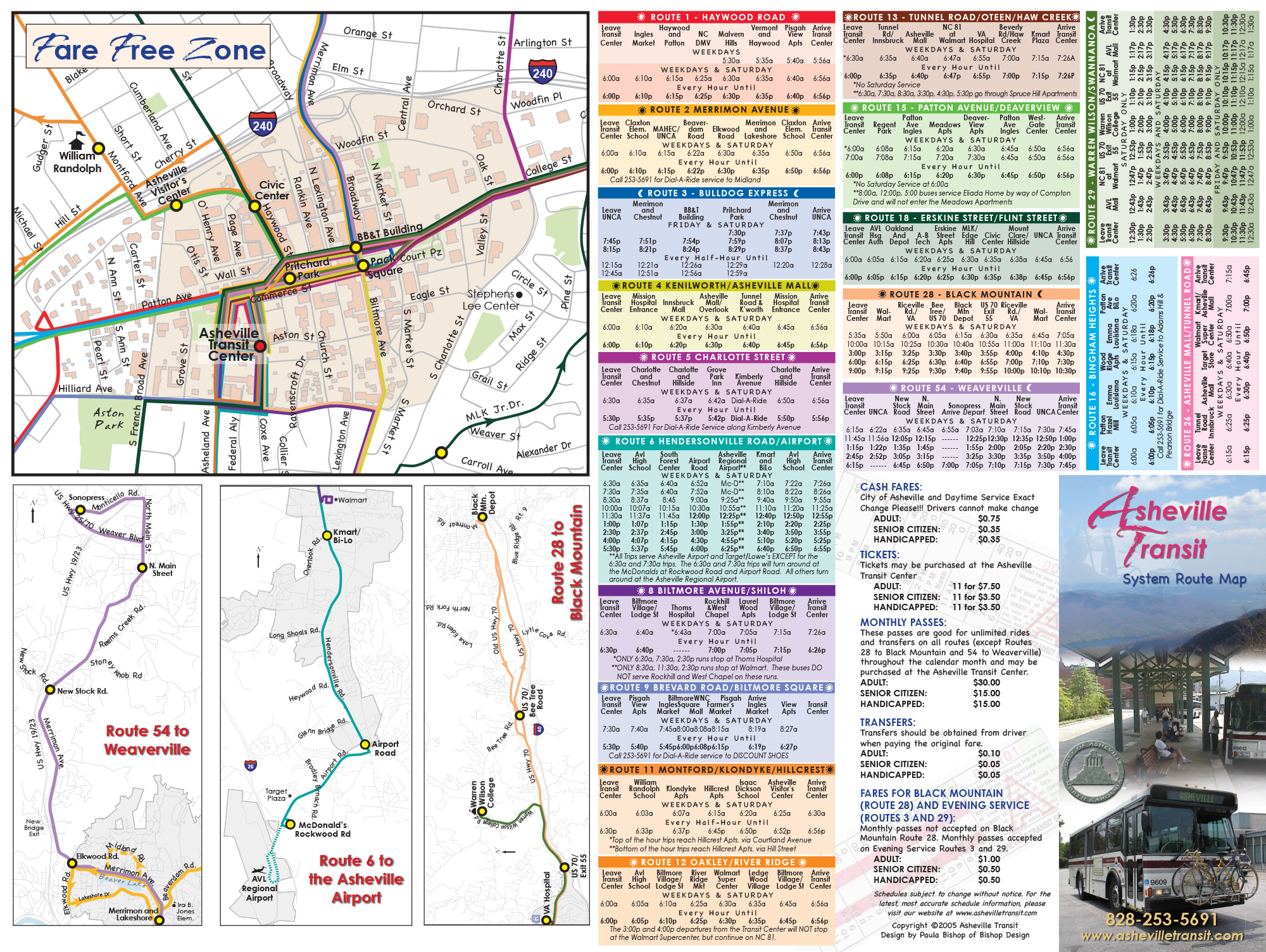 Project Description
This was a huge project and was the first time I'd worked with a city government. James Garner was the project manager for this effort, and he particularly wanted to showcase Asheville's difference from other city transit maps, as he didn't want to look like other cities–he wanted a unique map that was both realistic and artsy. All Asheville had at the time were black & white line drawings of individual routes, and they needed an overall route map which showed where routes intersected, so that a 12 year old could navigate across town by using this map.
To make it as understandable as possible, we decided to color-code the routes (and put the numbers on top of different shapes in the key) as well as make the map realistic, with hill shading from ARC GIS to show topography, so that the map could double as a regular map for reference. James would generate individual routes in CAD and export them to .ai files for me to take and make a huge composite image in Illustrator. One aspect that would complicate matters is that often the city would change routes constantly, causing delays, right up to the point of printing.
The map was only one side of the brochure. The other side needed to have all of the route schedule information clearly delineated and legible, as well as insets for the Fare Free Zone downtown and routes that went outside of the map's parameters to nearby cities, such as Weaverville and Black Mountain. One of the final parameters of the project was to train James in how to use Illustrator, enough that he could make subsequent tweaks to the files. Lucky for me, he was an excellent pupil!
Project Details
Client Asheville City Transit
Tasks Create overall route map, design brochure with all route schedules